You're looking for a new truck that's suited to the busy life you lead in the LaGrange. Finding a great pickup isn't just about power and performance, though. While those count for a lot, one of the things that's becoming increasingly important is versatility. And not just the kind you need to hit the road.
Having a truck that can double as a family vehicle can make the difference between a good truck and a great one. The 2019 Ram 1500? It's one of the great ones.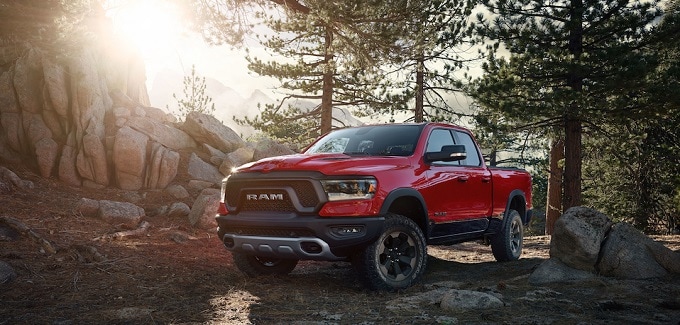 How does it achieve that status? By offering a bevy of features that family's value. This includes a cleverly designed interior that offers the spaciousness of a car, excellent fuel economy, and the modern technology you need to enjoy the road properly. The Ram 1500's feature suite includes so many positives that it earned the attention of vehicle critics.
In fact, the Ram 1500 was recently honored, winning awards for the Best Family Pickup Truck and Best Family Car from the Greater Atlanta Automotive Media Association. The association hosts a regular Family Car Challenge where it ranks vehicles based on how well they serve the function of a family vehicle. That a pickup truck could provide the best overall experience from all of the cars in the competition speaks volumes about everything it has to offer.
That, of course, also includes power. Between its 3.6-liter V6 and 5.7-liter V8 engine options, you'll have access to the high performance you need to properly enjoy the road.
Would you like to learn more about everything the new Ram 1500 has to offer? Get in touch with the sales team at LaGrange Country Dodge Chrysler Jeep Ram. Our staff in LaGrange, IN would be happy to answer any questions you have about the Ram 1500 and the rest of our new vehicle lineup.